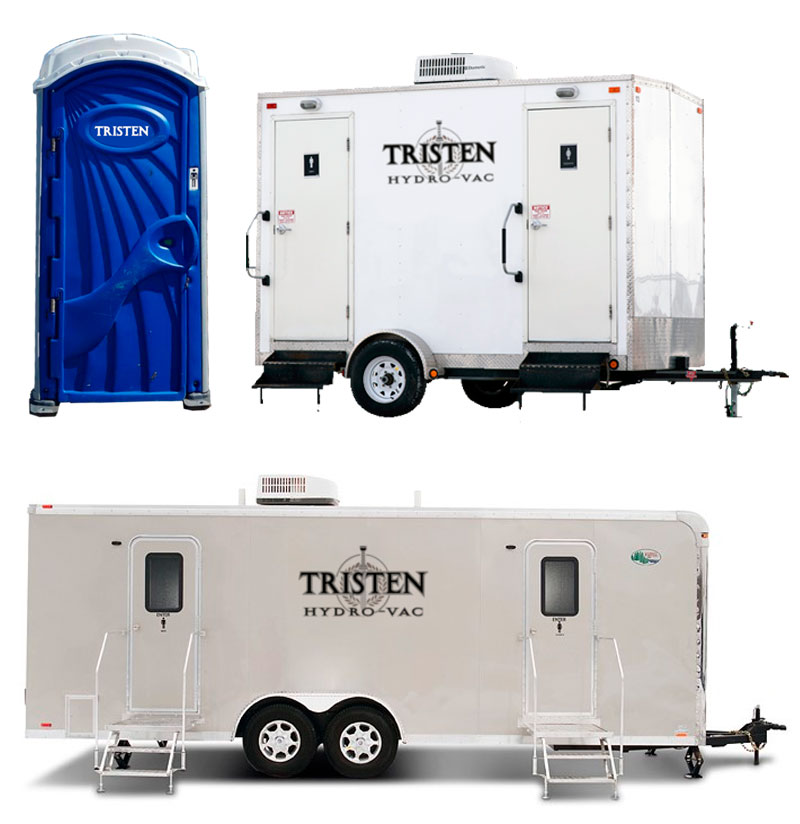 Porta Potty Rentals & Full Sewer Services
We provide portable toilets and portable washroom trailer rentals that are either heated or non-heated. This equipment is delivered right to your site and professionally maintained. If you gotta go, go with us. We have portable units that can serve as many as 10 people at a time.
Full septic and sewer service are also available. We provide septic and sewer tank cleaning, holding tank clean outs, and wastewater removal.
We also have the skills and equipment to remove contaminated soil and sump cleaning for commercial shops and car washes.
The most common question we get is, Hydro-what? We understand and can help. Hydro-vac, or hydro excavation uses highly pressurized water to remove soil. Our vacuum truck is then used to capture and remove the soil and dirty water. The water is used to very precisely but quickly excavate. This leaves less mess, a narrower trench and underground utilities that are undamaged by a mechanical excavation. 
And we do much more than hydro excavation. Other services include pile hole digging, utility line locating, sewer line replacement, lead pipe replacement, pressure washing and much more. Visit our Products and Services page to find out more.
Tristen Hydro-vac Services has been providing southern Saskatchewan with regular and emergency 24 hour service since 2004. The cold weather in southern Saskatchewan doesn't stop us. Our rigs work year-round to get your job done when you need it done. We have locations in Regina and Weyburn SK. We serve residential, commercial, agricultural, and industrial clients. We can even do lead pipe replacement for homeowners and businesses.
Safety is of the utmost importance to us. We are Enform and ISN Network Certified. Our crews also carry certifications in H2S live, First Aid, WHMIS, Confined Space and Ground Disturbance. We are fully bonded and insured.
We are also specialists at replacing lead water pipe lines in Regina. Call us today at (306) 536-7507.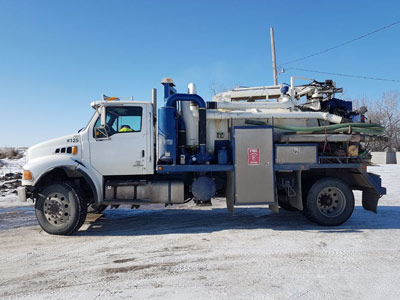 Steam jetting will get catch basins, drains, wellheads, water wells and much more open.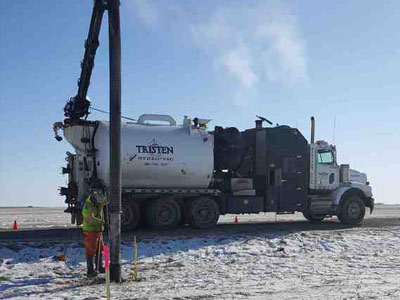 Our fleet of hydrovac trucks are prefect for your daylighting operations. Hydrovac excavating is the safe way to dig!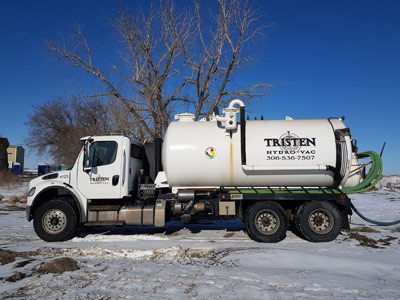 We're fully equipped to haul clean water to your worksite, farm, cabin and more. And we can remove dirty water for you as well.